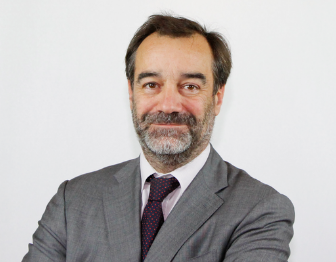 Head of Digital Bank for Clients, Corporate & Institutional Banking, BNP Paribas
Thierry is an experienced international senior manager who offers a distinctive blend of leadership and strategic thinking, with a clear drive towards client satisfaction and a unique ability to work and develop business in complex multicultural environments.
In his 18 years within BNP Paribas, Thierry Bujon de l'Estang has had extensive experience in Senior Management positions in the fields of Markets, Client Coverage, Marketing and Business Development. He is currently Head of BNP Paribas' CIB Digital Banking for Clients, managing a team of 30 people around 4 countries. In his role, he is responsible for the Digital offering for Corporate & Institutional clients and is in charge of developing the strategic approach to the evolution of tailor-made digital needs of BNP Paribas' clients in a rapidly changing environment. Thierry is also an active member of One Bank for Corporates, which federates the different BNPP divisions to ensure corporate clients experience a seamless high standard quality service across the world.
Before BNP Paribas, Thierry started his career at l'Oreal's Luxury Products Division where he worked for 10 years, making his way up to Managing Director of the Lancôme division in the Netherlands. He then joined Information Innovation, a start-up developing market intelligence tools as Managing Director in charge of Sales and Marketing.
Outside his activities at BNP Paribas, Thierry Bujon de l'Estang is Board Member of Viellard Migeon & Compagnie, Jane Godall Institute France and Société Nautique de la Trinité-sur-Mer.