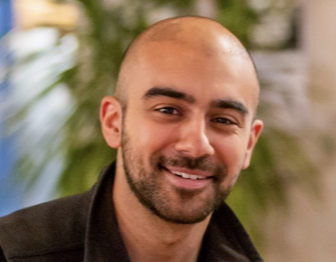 Chief Revenue Officer, Behavox
Nabeel Ebrahim is the Chief Revenue Officer of Behavox, where he oversees large growth campaigns in both revenue and the client portfolio. As a product-first executive, Nabeel connects with the senior leadership to ensure Behavox's unique products propel customers forward.

Since joining the team in 2016, Nabeel has led several teams in the Revenue unit within Behavox. With a deep understanding of Behavox's technology and offering, Nabeel has been an integral part of all customer acquisition and retention efforts. He is currently leading an initiative to deliver repeatable and scalable revenue growth among the Sales, Account Management and Implementation Engineering teams.

Nabeel holds a law degree from the University of Exeter.