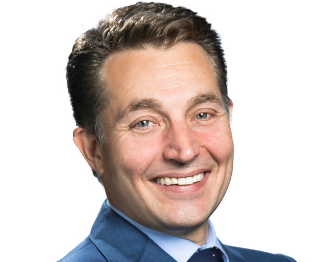 Principal, Advisory Services, Grant Thornton
With more than 25 years of Financial Services (FS) experience, Kevin spent the majority of his career advising global FS firms across Investment Banking, Asset Management, Wealth Management and Custody businesses in the United States, Europe and Asia Pacific. His experience includes leading large and complex strategy and delivery programs. He is most recognized for his deep knowledge of the financial services industry coupled with an understanding of not just how technology can solve business challenges, but also the reality of technology delivery and the process and cultural change necessary to realize the business outcomes.

Kevin's financial services business and consulting experience began at Deutsche Bank in London before time at Salomon Brothers and a Fin-tech based in Toronto. He spent the majority of his global career at IBM, serving most recently as Vice President and Senior Client Partner in the firm's Global Business Services unit. During his tenure at IBM Kevin also held a number of key global financial services industry-focused roles in London, Sydney, Boston, New York, and Tokyo. These roles include: Global Financial Services Blockchain leader and Global Financial Markets leader with responsibility for business transformation at investment management, investment banking, custody and wealth clients.

In addition to IBM, Kevin also spent nearly four years as vice president of Financial and Business services for Dassault Systemes in Paris. While at Dassault, Kevin set up a Fintech accelerator based in London that served as a launch pad for the firms engagement across financial services.