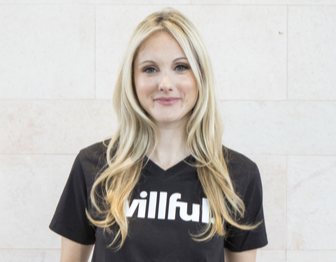 Co-founder and CEO, Willful
Erin is an entrepreneur, speaker, startup advisor, and former technology journalist. She is the co-founder and CEO at Willful, an online estate planning platform that makes it easy for Canadians to create a will in less than 20 minutes. At Willful she's responsible for driving the company's mission to make it easier for Canadians to prepare for and deal with death in a digital age. Erin is a frequent speaker with Speakers' Spotlight, and has appeared in publications including The New York Times, Forbes, and CNN.

About Willful:
Willful makes it affordable, convenient, and easy for Canadians to create a legal will and Power of Attorney documents online. Willful's platform was developed in collaboration with leading estate lawyers, with pricing plans starting at $99. Since launching Willful has created thousands of documents for customers across Canada.