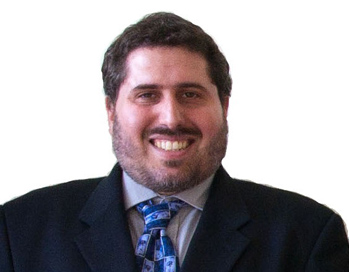 CEO, Conatix
David Lehrer runs Conatix, a technology company whose cysana (CYberSecurity ANAlytics) system applies recent advances in quantum machine learning to real-time detection of insider fraud in banks, companies, and government agencies. Conatix has won innovation awards in the US and Europe, participated in the quantum AI bootcamp of Creative Destruction Lab in Toronto, completed cybersecurity technology accelerators MACH37 in Washington and CyLon in London, was a finalist in the Citi Technology for Integrity global challenge, is part of the World Economic Forum Partnering Against Corruption Initiative, and has participated in the WEF startup program for New Champions in China. David and his Conatix co-founders delivered the inaugural Founders Lecture at CISPA Saarland – the largest cybersecurity research institute in Europe, moderated a panel on emerging cybersecurity technologies for banks and hospitals at the New York Institute of Technology, and participated in the tech innovation stream of the Munich Security Conference.
Prior to Conatix, David helped develop the first university course on corruption and anti-corruption together with the founder of Transparency International, and consulted with TI to governments on policy to control moneylaundering, offshore banking and banking secrecy. David has led technology product design and development teams in large and small organizations and has advised banks, companies and international institutions on strategy, investment, operations and knowledge management including, inter alia, UBS, Societe Generale and the World Bank. David has been visiting economist at the Bank of Finland, and visiting fellow in criminology and research associate in international development in Oxford. As a US State Department Professional Development Fellow and with support from European foundations, David studied firsthand the development of banking and the private sector in the postcommunist countries of Central and Eastern Europe. David's work has been covered in academic and general media including Science, Foreign Policy, the Wall Street Journal, Australian public radio, Clarin in Argentina and the New York Times as an Idea of the Year.
David completed the MPA, MBA and AB at Harvard, and is member or associate of the International Institute for Strategic Studies, the Signet Society and the Club of Rome.