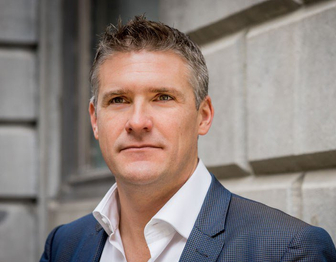 Founder and CEO, FlexPay
Darryl, current CEO and founder of FlexPay, has been active as a successful serial entrepreneur and technology expert for more than 20 years. A pioneer in Card Not Present sales, Darryl has extensive experience in building and managing technologically complex online and offline Direct Marketing businesses. FlexPay was born out of his necessity to optimize his own significant volume of credit card processing within his Marketing and e-commerce businesses, but is now available to solve similar problems for the public.

Darryl has founded or co-founded several successful B2C and B2B businesses in the past, servicing millions of consumer customers across 4 continents, successfully exiting from two of the larger companies (2006, 2011). He has also served on the boards of multiple early stage companies, holds technology patents, and serves as an active advisor to many e-commerce and Direct Marketing entrepreneurs.

About FlexPay :
FlexPay uses the power of AI (Machine Learning) to drastically reduce credit card declines for e-Commerce and subscription businesses. Its privileged access to billions of transactions from issuers and merchants yields powerful and proprietary insights which enable them to deliver best-in-class authorization optimization, better identifying fraud in the payments ecosystem and reducing false declines. Their enhanced payments infrastructure is connected to and certified with over 140 gateways, merchant banks, and processors as well as dozens of renowned CRM partners.