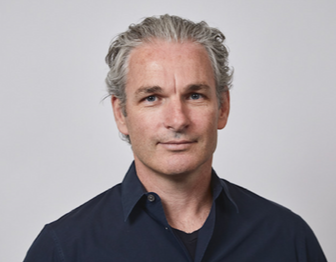 Founder and CEO, tiptap
Chris is a nice guy. He likes to help others. As a serial entrepreneur he's helped numerous startups and incubators, investing in the fintech, social amplification & measurement, and even his own cycling apparel and accessories brand. He's lead clients at Google, Intel, Apple, and Microsoft in advanced development of new technology utilization in AR/VR, chromecast gaming and physical tech innovations as President/CEO of global development shop Fuel Industries. He's lead top digital and creative agencies TribalDDB and Downtown Partners to be named Advertising Agency of the Year. He transformed the top global advertising creative and media research company IpsosASI as President being awarded global award of distinction. He's created two innovation centers for Canada's top retailer, first in innovative new products and then in fintech. His success in transforming companies is based on a strong operational and financial foundation he got early in his career as a packaged goods brand guy working at both Procter & Gamble and Unilever. Greenfield has worked on pretty well every major global brand, winning numerous accolades, crossing categories as diverse as financial services, alcohol, automotive, technology and sports & entertainment, always a catalyst for innovation and creative expansion. The likes of Budweiser (red light, whassup), Subaru, Lipton, BMO, Visa, RedBull, CocaCola, Guinness... just to name a few. This lead him to tiptap, a purpose driven company, focused on helping those who can help others the most.

About tiptap:
tiptap is a proprietary standalone micropayment device that provides a simple solution to the disappearance of cash and small change... with the digitization of money and the adoption of contactless, people around the globe just don't carry cash anymore. tiptap makes it fast and easy to accept impulse donations and small payments anytime, anywhere, by anyone with no additional hardware, no proprietary apps and no merchant account registration. Just tap with what you have in your wallet. Welcome to the future of change. We support charities, fundraising, small and medium sized transit agencies, event venues and vending solutions. We aspire to one day help everyone, even lemonade stands and music teachers accept small payments through a simple tap.