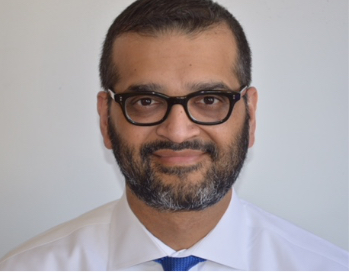 Managing Director, Financial Services, Box
Bijon leads Box's efforts to deepen and expand our footprint in financial services, define where Box can further help solve client problems and guide our sales, product and partner teams.
He has over 25yrs of wholesale and consumer banking experience in financial technology, corporate innovation and new product development.
For the last 18yrs, he has worked at 4 major firms managing teams focused on innovation and building new products, services and businesses:
JPMorgan: Oversaw global product development for FX and Fixed Income including API-based electronic trading business. Worked closely to integrate FX into corporate banking and consumer bank platforms. Ran a new product development and innovation team that managed the creation of new data analytics offerings, AI/ML initiatives, blockchain POCs and robotics process automation projects.
Morgan Stanley: Oversaw the electronic product development for FX and Emerging Markets fixed income for a new multi-asset, multi-media execution platform called Matrix.
Citi: Managed an innovation team within the Capital Markets business tasked to create new products and internal business partnerships. Worked closely with the Corporate Bank, Private Bank and Consumer Retail Banking to build new FX-enabled products/businesses.
Standard Chartered Bank: Founding member of the Corporate Venture team tasked with running the Innovation team across NYC, London, and Singapore. Created a new dynamic currency conversation business in partnership with the Consumer Bank and Merchant Acquiring business that allowed the Bank's corporate customers in Asia to offer multi-currency payment option.
He has also worked for a fintech startup in the FX/payments space that IPO'd on NASDAQ and his own entrepreneurial venture having founded a fintech consulting firm. Over the course of his career, he has led the founding, strategy, and development of over 6 new innovative execution platforms and corporate venture businesses.
Bijon is an active member of the global fintech community both as an Advisor to startups and as the founder of the Association of FinTech Professionals (est. Dec 2010).