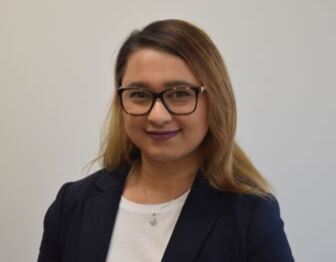 Senior Officer, Blockchain and Fintech, Bermuda Monetary Authority
Aqsa Zubair joined the Bermuda Monetary Authority in 2019 as FinTech Specialist where she is responsible for leading regulatory supervision efforts under the Digital Asset Business Act 2018. She is also responsible for instigating FinTech innovation and assisting with developing the digital asset regime in Bermuda, one of the world's first and only jurisdictions with a regulatory framework for digital assets.

Aqsa is an ex-entrepreneur, having co-founded two businesses in technology and social entrepreneurship. Most recently, she held a Senior FinTech & Blockchain Consultant role at Deloitte Canada, and was instrumental in the development and deployment of FinTech & Blockchain innovation strategy, and product management for clients in Canada, the US and the Caribbean.

Aqsa also serves as a part-time FinTech learning facilitator at Harvard University, introducing FinTech innovation to 100+ global executives.