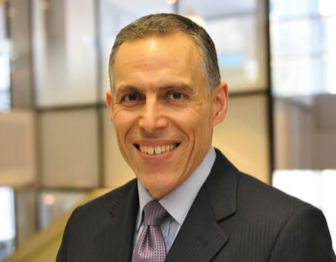 Partner in Risk Advisory and Innovation Leader for Québec, Deloitte
Umberto Delucilla is a partner in Risk Advisory and the Deloitte Innovation Leader for Québec. Umberto has worked for the firm for more than 33 years and has acquired extensive expertise in enterprise risk while serving major North American clients in the financial services, manufacturing, consumer business, high tech, media and telecommunications sectors.

He possesses deep expertise and broad experience in risk governance, regulatory compliance, enterprise risk management and controls assurance with respect to financial governance Service Auditor (third party assurance) reporting, internal audit, information systems and technology, and operational risk management. Umberto serves as the lead client service partner and engagement partner on various engagements for key clients in Quebec providing advisory services in the areas of governance, risk and compliance.

As the Innovation Leader for Quebec, Umberto provides strategic risk advisory on business model disruption and is significantly involved with influencers and activities of the innovation marketplace and ecosystem of Quebec.

Umberto Delucilla graduated from McGill University. He obtained a Bachelor of Commerce degree in 1982 and a graduate diploma in accounting in 1984. He received his Chartered Accountant designation in 1985 and in 2013 was named a Fellow (FCPA). Umberto is a member of the Ordre des comptables professionnels agréés du Québec, the Information Systems Audit and Control Association (ISACA) and the BAI (Certified Risk Professional).

Umberto is also actively involved in fundraising and professional associations in the community. He is the current President of the Montreal St. Patrick's Foundation and a member of the Board and Executive of the Canadian Chamber of Commerce. He was also the president of the Canadian Club of Montreal. Additionally, he is actively involved in raising funds for the Montreal Children's Hospital Foundation.