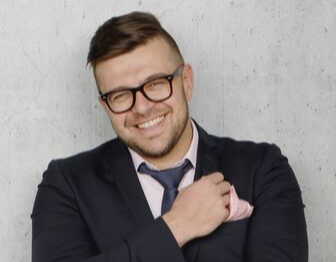 Director, Emerging Technologies Strategy, CGI
Tomasz Jamroz is a Director of Emerging Technologies Strategy at CGI. Tomasz is a thought leader in emerging technologies strategy, with a specialized focus in Advanced Analytics and Big Data platforms. He acts as a C-Suite advisor to corporate organizations focused on maximizing the value of their investment and developing an optimal delivery strategy for implementing new technologies. Tomasz has a strong delivery skillset gained through a leading number of the successful full life cycle implementations in large transformational programs in the area of Artificial Intelligence, Big Data Platforms, Robotic Process Automation, and major ERP and CRM transformations. He is currently working on internal methodologies enabling faster Advanced Analytics adoption within an enterprise organization and building the Emerging Technologies practice.

Tomasz has 10+ years of experience leading large transformational initiatives for Fortune 500 companies across the US and Canada. Tomasz is a public speaker, writer, and architect for several methodologies enabling faster adoption of emerging technologies. He serves as a Board Member for AIoT Canada - a non-profit organization dedicated to supporting the growth, competitiveness, and influence of its members, locally and internationally in the promotion and IoT market opportunities and greater adoption of both AI and IoT within the Canadian market.

He lives in Montreal with his finance, and his passions are reading, sailing and traveling.