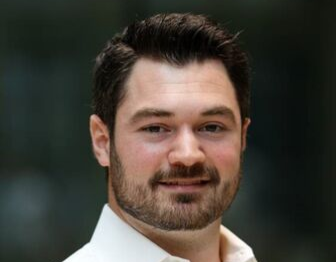 Head of Canadian Operations, Revolut
Shane Parkhill is the Head of Canadian Operations for Revolut. Prior to joining the company, Shane spent 4 years building the first Regulatory Compliance capabilities at Uber Canada, solving a number of scaling challenges during the company's hyper growth, while working extensively with regulators across the country to forge de novo regulatory frameworks and compliance systems for the industry.

A Kellogg MBA graduate and Siebel Scholar, Shane also holds undergraduate degrees in both Engineering and Business from Western/Ivey. Shane spent his early career as a consultant at Bain & Company, where he routinely developed new project management processes and analytical tools leading to "best in class" standard global practices for his clients. Shane is a passionate and proven innovator and business builder.

Shane is happily a father of two, and in his minimal free time he enjoys home renovation, travelling, exploring the great outdoors, and sports of just about any kind.