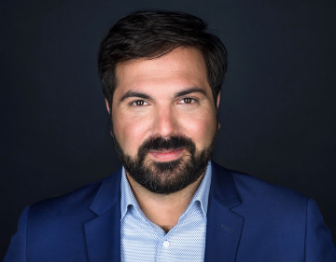 Leader, Blockchain and Digital Assets, Deloitte
Laurent is leader of the Blockchain practice of Deloitte Canada, focused on building alliances, partnerships and asset-based solutions.

With a unique combination of business, scientific and technical skills, and 20 years of experience leading tech companies in Canada, the United States and Europe as a founder and CEO, Laurent has anchored himself as an early investor and advisor to the technology industry. He has been advising a wide range of traditional and financial services organizations faced with technology disruption. He has most recently been focusing on the blockchain industry and the crypto-economy since 2016.

Prior to joining Deloitte, Laurent co-founded and was CEO of 4 technology companies in Canada, Europe and the United States before joining the Management Consulting practice of KPMG in Canada. Today, Laurent is one of Canada's thought leaders on emerging technology. He is a regular speaker on the subject of fintech, blockchain, cryptoassets and artificial intelligence.

Laurent holds a joint major in Computer Sciences and Mathematics from McGill University. He is a member of the Quebec Regulator's Technology & Innovation Advisory Committee, advisor to the Blockchain Association of Canada, member of the Artificial Intelligence Advisory Board of Finance Montreal and a member of the Information Technology Program Committee of McGill School of Continuing Education.