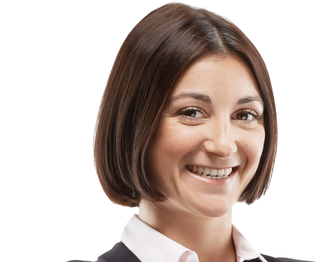 Associate, McCarthy Tétrault
Laure Fouin is a lawyer in McCarthy Tétrault's Business Law Group in Montréal. Her practice focuses on financial institutions and financial products and services distribution regulation, private equity (including fund formation), securities law, structured finance and securitization, and Fintech.

Laure holds a master degree in business law and a master degree in banking and financial law from Université Paris II Panthéon-Assas, as well as a Masters of Laws (LLM) from McGill University. She previously obtained a bachelor's degree in business and tax law, in France, at Université Paris II Panthéon-Assas, and completed the required courses for admission into the Québec Bar at the Université de Montréal. Laure studied derivatives regulation in the doctoral program at McGill University, where she taught a course on credit default swaps and securitization.

Laure was admitted to the Barreau du Québec in 2013. She is member of the Regulatory Watch Committee of the Conseil des fonds d'investissement du Québec (CFIQ) and a member of the board of the Marguerite-Bourgeoys Museum & Notre-Dame-de-Bon-Secours Chapel.

She is also an active member of the Chamber Of Commerce And Of French Industry In Canada, the Association of Quebec Women in Finance and Women in Capital Markets.