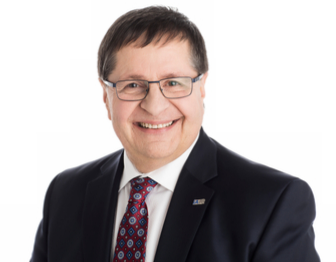 Senior Vice-President, Client and Employee Experience, iA Financial Group
Jean-François is first and foremost an entrepreneur who has worked in human resource management for 30 years. He's a builder with impressive achievements, able to lead managers and employees toward a common vision and to bring about a change in culture, in both union and non-union environments.

Versatile with a strong ability to adapt, he has contributed to the success of manufacturing, service and high tech companies, in both head offices and factories. He is creative and innovative in difficult situations, while showing great ability to persuade and influence people. His ability to see clearly allows him to constantly be in solution mode. He's a developer of talent and a mentor who surrounds himself with smart and strong people.

Jean-François has helped to develop more effective business by advising CEOs in developing strategies for change to implement a management style that fosters greater employee contributions. Highly strategic, he establishes the vision and the direction and helps managers make it all work.

His comprehensive knowledge of a company and his innate sense of business take into consideration the various aspects of managing an organization. A practical leader with a hands-on approach, Jean-François doesn't hesitate to consult his employees. His involvement within a company combined with his ability to think outside the box has enabled many large companies to grow significantly.

He is currently Senior Vice-President, Client and Employee Experience at Industrial Alliance, Insurance and Financial Services.