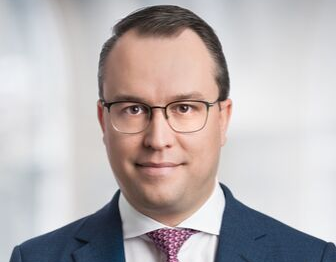 Chief Digital & Technology Officer, Fairstone Financial Inc.
François Côté is the Chief Digital & Technology Officer for Fairstone, responsible for digital transformation and innovation to drive business growth. A seasoned general manager, François combines his deep operational experience with his transactional and technological expertise to create new organizational capabilities for the overall business. A particular focus is the digital transformation of traditional operations in order to create simple and seamless customer experiences.

François began his career at CitiFinancial, the predecessor company of Fairstone, in a variety of progressive management roles with the organization's business development and product operations. He was instrumental in the multi-year development of a proprietary database and processing enterprise system for Fairstone's unique, deep data on near-prime credit customers. He led the system's subsequent implementation across the business where it eventually became the structural backbone of all lending operations. He also oversaw the development of the Company's digital strategy, development of the first online loan quote module, digital modernization of legacy branch operations and played a key role in the Company's transition to a fully cloud computing environment.

A champion of innovation and agility, François acts as an advisor to the Holt FinTech Accelerator, a program designed to assist entrepreneurs in their journey toward building and running successful companies in the financial technology industry.

Francois also serves as Chair of the Board for JA Québec, the provincial chapter of a JA Worldwide, a global organization dedicated to youth business education and programming.