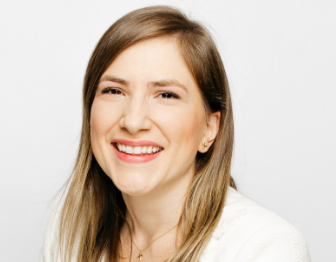 Manager, CH&Co.
Daisy Dedeian is a manager at CH&Co., an international management consulting firm dedicated to financial services. She specializes in strategic and operational transformation projects. She is also a member of the board of directors of the 'Société du Parc Jean Drapeau', a role that enables her to give back to Montreal, the city that welcomed her 4 years ago.

Prior to joining CH&Co., Daisy worked at EY and MetLife in the Middle East where she gained relevant experience to enable her to complete the MBA program at McGill University.

Daisy is actively involved in the Montreal Fintech ecosystem, namely by accompanying her clients, financial institutions, in projects to adapt legacy processes to the agile world of FinTechs.

Remarking the clear contrast between the Middle East and Canada, she developed a passion to the topic of Diversity and Inclusion, which led her to found and lead the Diversity and inclusion initiative within CH&Co., and to be a proud ambassador of the diversity and inclusion subject, namely of gender equity, financial inclusion, and overall inclusion.